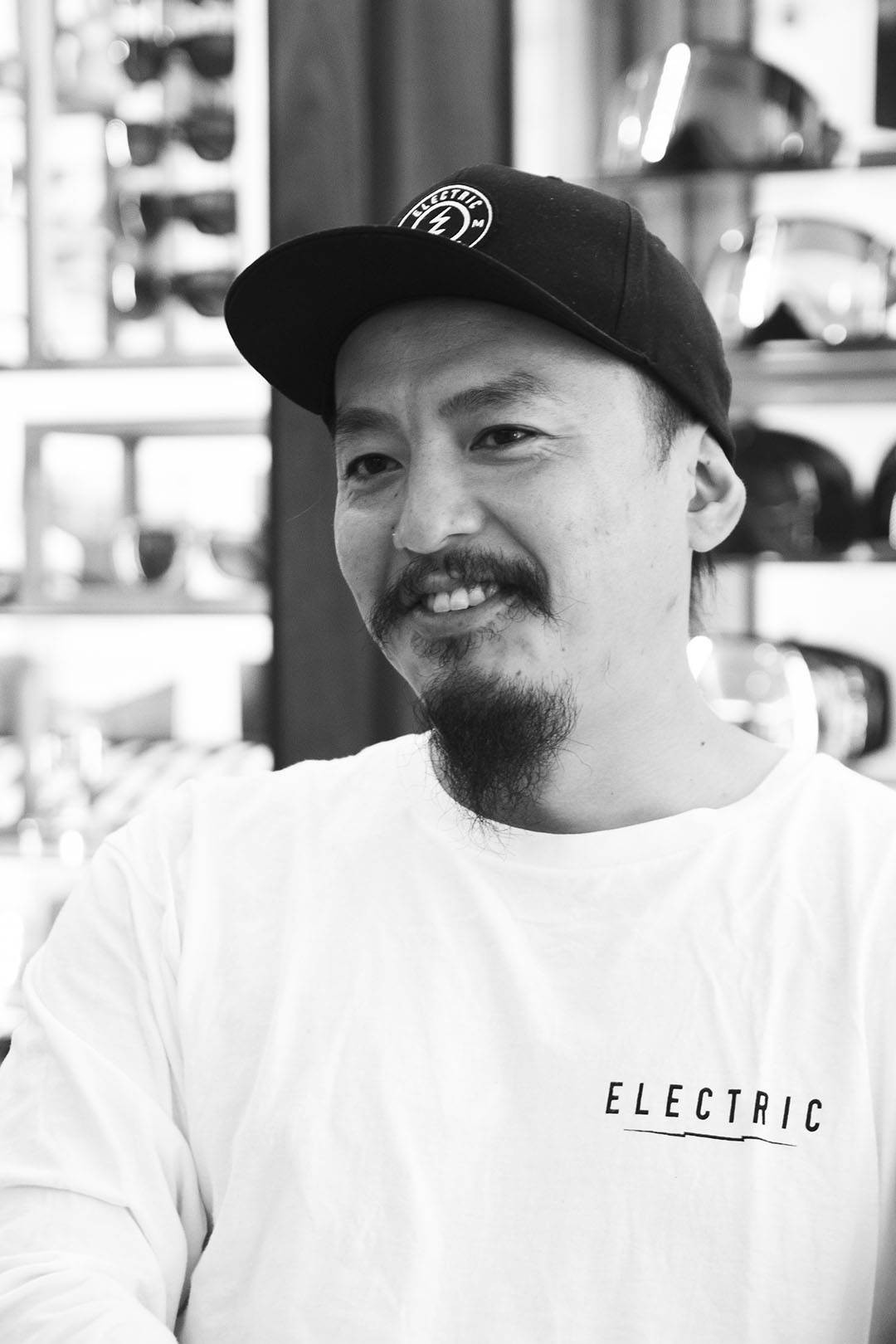 釣りの魅力は魚以外に、なんといってもタックルに憑りつかれてしまう。
そんな拘りを持つ大人を紹介するこのコーナー。
第二回目は、カリフォルニアのサンクレメントで誕生したアイウェアブランド「ELECTRIC」。
そのELECTRICを日本で取り扱う、株式会社チャーリーの奥村太朗氏の登場。
Besides fish, the attraction of fishing is that you are obsessed with tackles.
This corner introduces adults who have such an insistence.
The second is the eyewear brand "ELECTRIC", which was born in San Clemente, California.
The appearance of Mr. Taro Okumura of Charlie Co., Ltd., who handles the ELECTRIC in Japan.
少年期にバスフィッシングを経験。
サーフィン、スケートボードを経て、またバスフィッシングへ戻って来た。
そして今は、毎週足繫く亀山ダムへ。
彼が目指す目標と、こだわりのタックルを教えてもらった。
Experienced bass fishing as a boy.
He went surfing, skateboarding and back to bass fishing.
And now, I go to Kameyama Dam, which I visit every week.
He taught me the goals he was aiming for and the tackles he was particular about.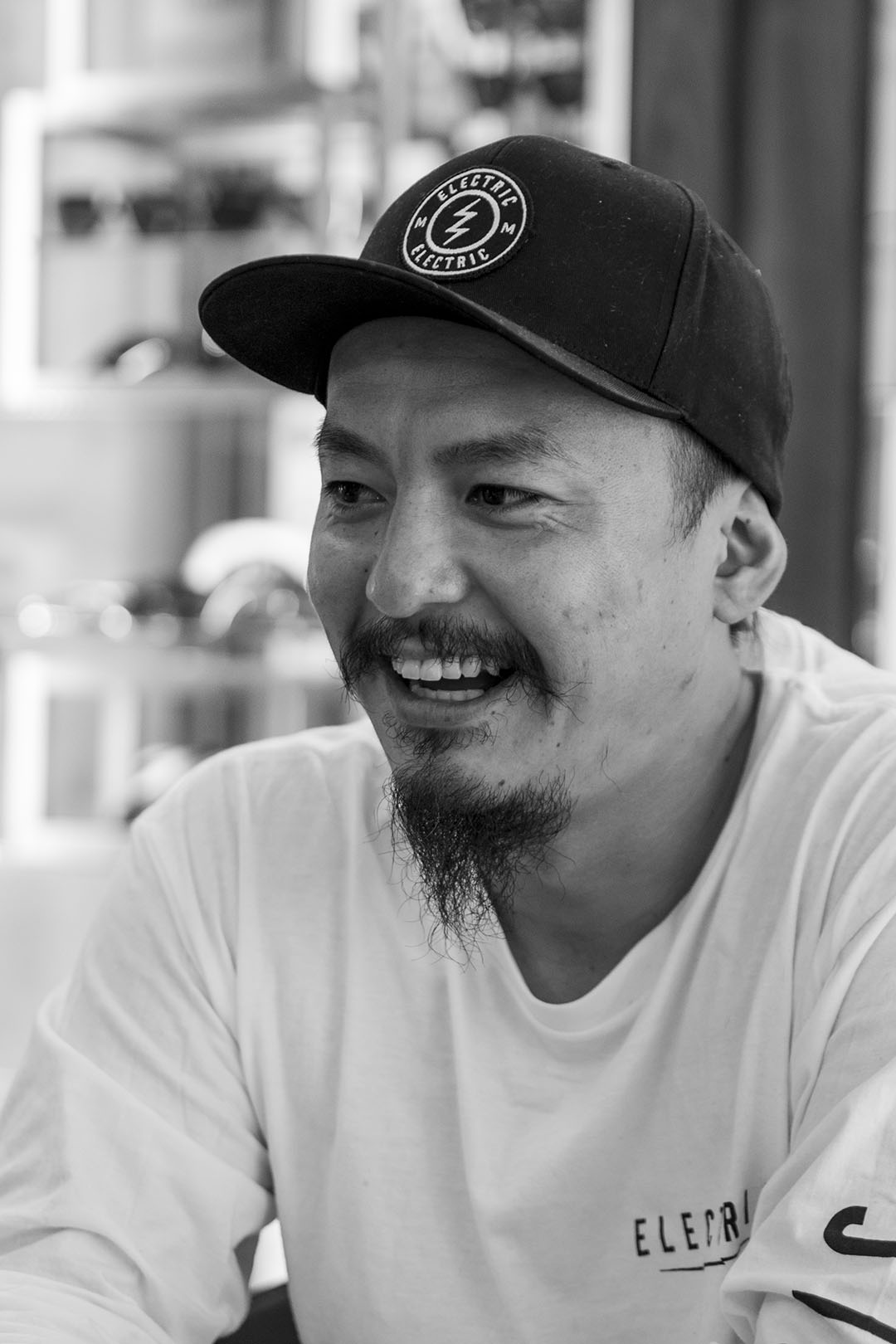 幼少期、父に連れられて亀山ダムに通っていました。
父がのむらボートの初代チームと呼ばれる中に入っていたのでバスフィッシングは身近な遊びでした。
そこから間は空きましたが、本格的に再開したのは3年前。
ちょうどその頃DRTの白川さんと知り合い、琵琶湖の釣りのこと、ワールドレコードを追いかけている人たちの事、色々な釣り方や魚に対する様々な考え方があると言う事を教えてもらい、一種のカルチャーショックを受けたんです。
めちゃめちゃ楽しい話だったのに何故か悔しさと恥ずかしさを感じたのを今でも覚えています。
そこから僕の釣り人生はおかしくなって、まずは自分のホームである亀山ダムでレコードを出したい!としか考えられなくなったんです。
今は毎週足しげく通い、レコードホルダーになる為の情報集めをしています。
何十年も通っているローカルの人違がなぜ何年もレコードを塗り替えられないのか?なぜあんなに魚探が見れる人がレコードバスを釣りあげられないのか?自問自答を繰り返し、常に亀山ダムに向き合って釣りを楽しんでます!
When I was a child, my father took me to Kameyama Dam.
Bass fishing was a familiar play as his father was in what was called the first team of Nomura Boat House.
There was a gap from that point, but it was three years ago that it resumed in earnest.
Around that time, I got acquainted with Mr. Shirakawa of DRT and was told about fishing in Lake Biwa, people chasing world records, various fishing methods and various ways of thinking about fish, and it was a kind of culture shock. I received it.
I still remember feeling regret and embarrassment for some reason even though it was a really fun story.
From that point on, my fishing life went crazy, and I wanted to put out a record at my home, Kameyama Dam! I can only think of it.
Now, I go there every week to collect information to become a record holder.
Why can't local mistakes that have been going on for decades break records for years? Why can't a person who can see such a fishfinder catch a record bass? I repeat myself asking myself and always face the Kameyama Dam and enjoy fishing!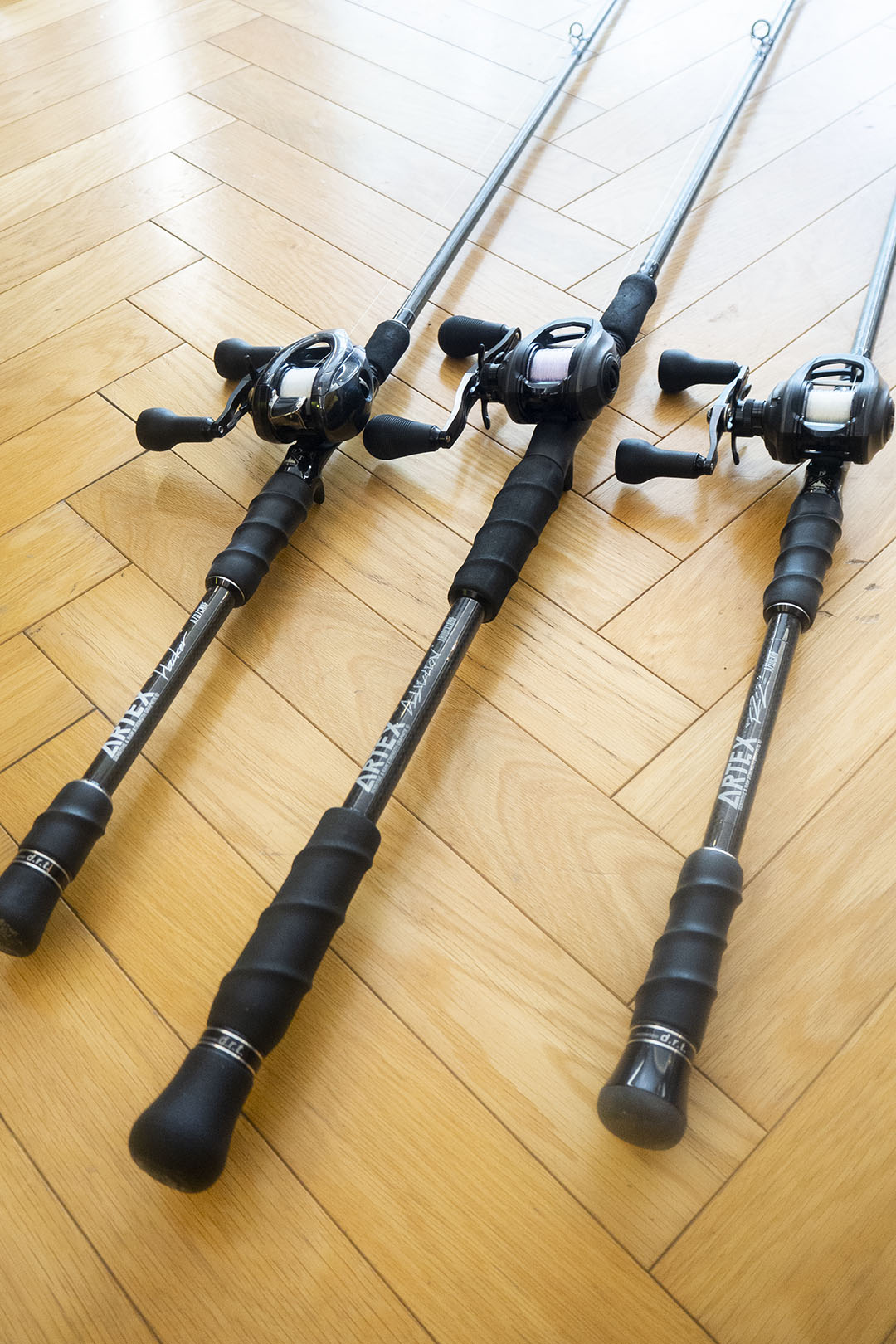 ■MY TACKLES
持っていくタックルは基本3本と決めています。
ロッドは全てDRTのARTEX。
リールはSHIMANOのアンタレスDCモンスタードライブ、Abu GarciaのREVO BEASTなどを使用しているのですが、全てビッグベイトを使う前提で、いつ70cmが来てもいいようにというタックルにしているつもりです。
アディクションはGhost、ハッカーはTiNYとロッドとルアーの組み合わせは、なんとなくルール決めして固定しています。
色々な素晴らしいタックルがあり今まで何種類かのタックルを使ってきましたが、なぜ今このタックルかと聞かれたら答えは1つ「僕の人生で一番大きいBASSを釣り上げたのがこのタックルだったから」です。
一生使っていくと思いますね!
I have decided to bring three basic tackles.
All rods are DRT ARTEX.
I'm using SHIMANO's Antares DC Monster Drive, Abu Garcia's REVO BEAST, etc. for the reel, but I'm planning to make it a tackle so that 70 cm can come at any time on the premise of using big bait.
The addiction is Ghost, the hacker is TiNY, and the combination of rod and lure is fixed by somehow deciding the rules.
There are various wonderful tackles and I have used several kinds of tackles so far, but when asked why this tackle now, the answer is one "Because it was this tackle that caught the biggest BASS in my life. "is.
I think I will use it for the rest of my life!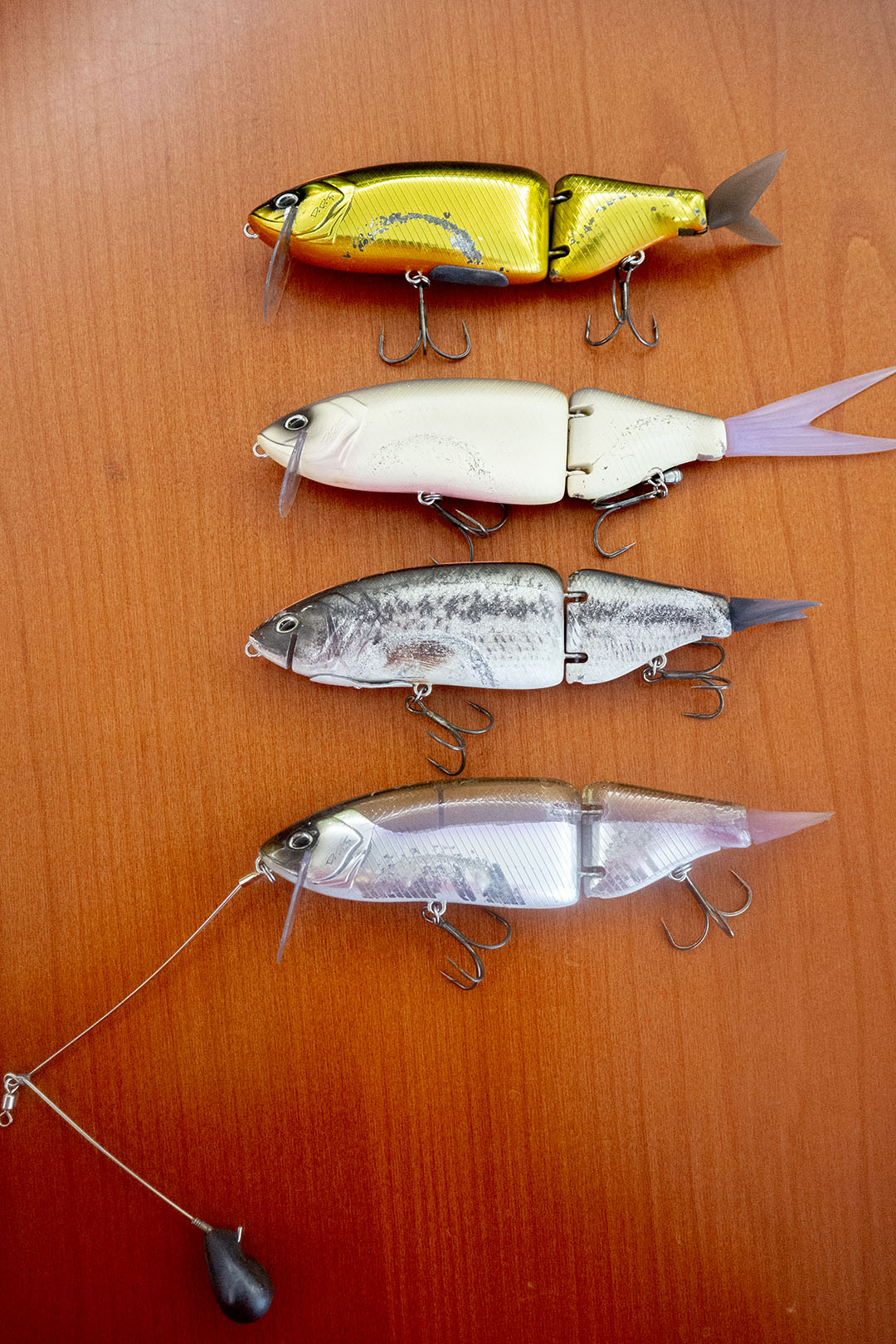 ■MY LURES BEST 3
No.1
DRT
TiNY KLASH
究極の武器です。
打っても、巻いても気持ちよく、自分自身には無くてはならないものです。
カスタムもしながら、常にその日の答えを模索しています。
The ultimate weapon.
It feels good to hit or roll, and it is a must for yourself.
While customizing, I am always looking for the answer of the day.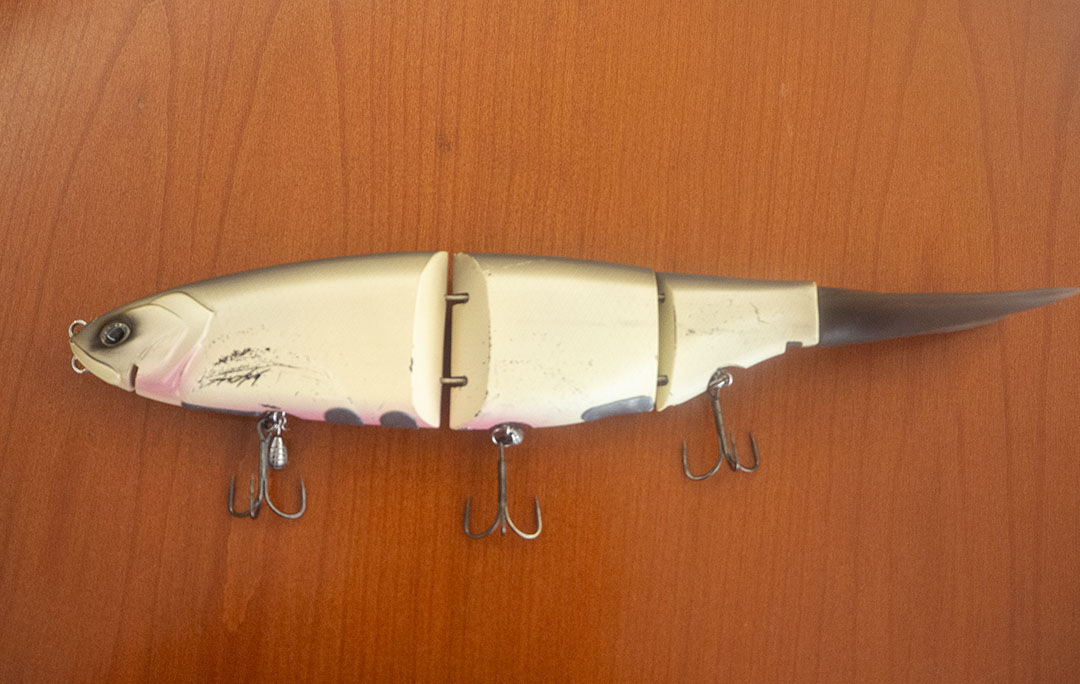 No.2
DRT
klash Ghost
DRTのルアーの中で一番大きいモデル。
いつかこいつがレコードを連れて来てくれるんだろうなぁと今は思っています。
正直、まだまだ語れる程ではないのですが、それほどに可能性を感じています。
The largest model of DRT lures.
I'm wondering if this guy will bring me some records someday.
To be honest, I can't talk about it yet, but I feel that there is so much potential.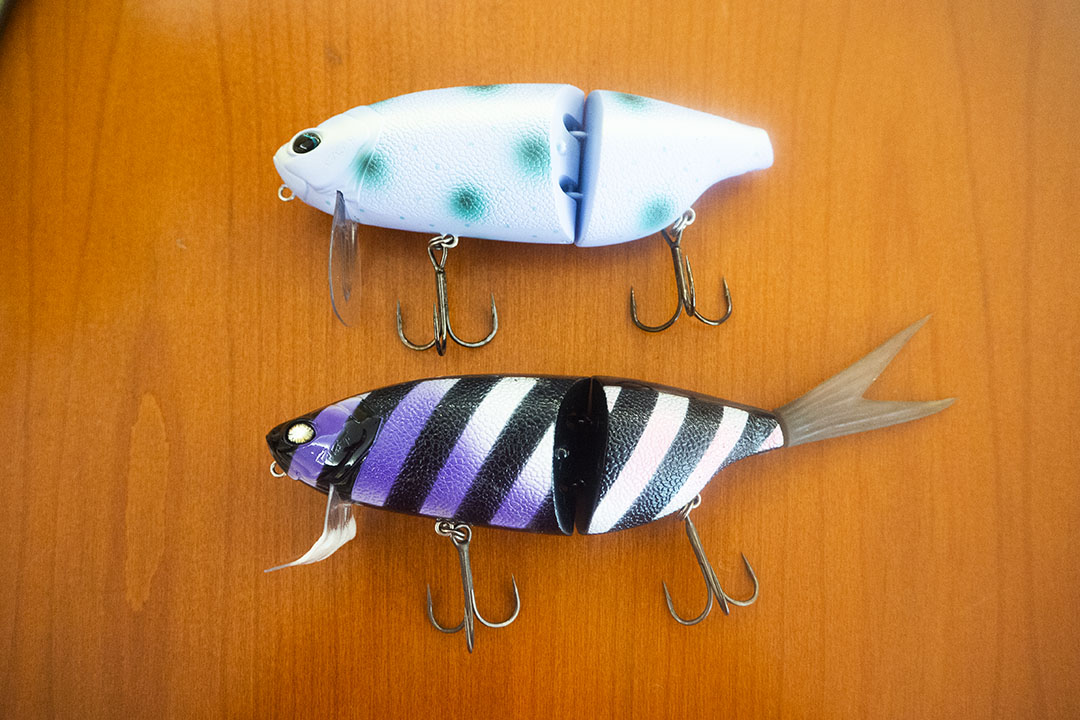 No.3
DRT
klash JOKER
リップを炙って、曲げて使っています。
全モデルの中で浮力が圧倒的にすごいので、トリッキーな動きや虫っぽさを演出してくれます。
浮力が高い分、根がかり防止効果もあるので重宝しています。
I use it by roasting and bending the lip.
The buoyancy is overwhelmingly amazing among all models, so it creates tricky movements and insect-likeness.
It is useful because it has a high buoyancy and also has a rooting prevention effect.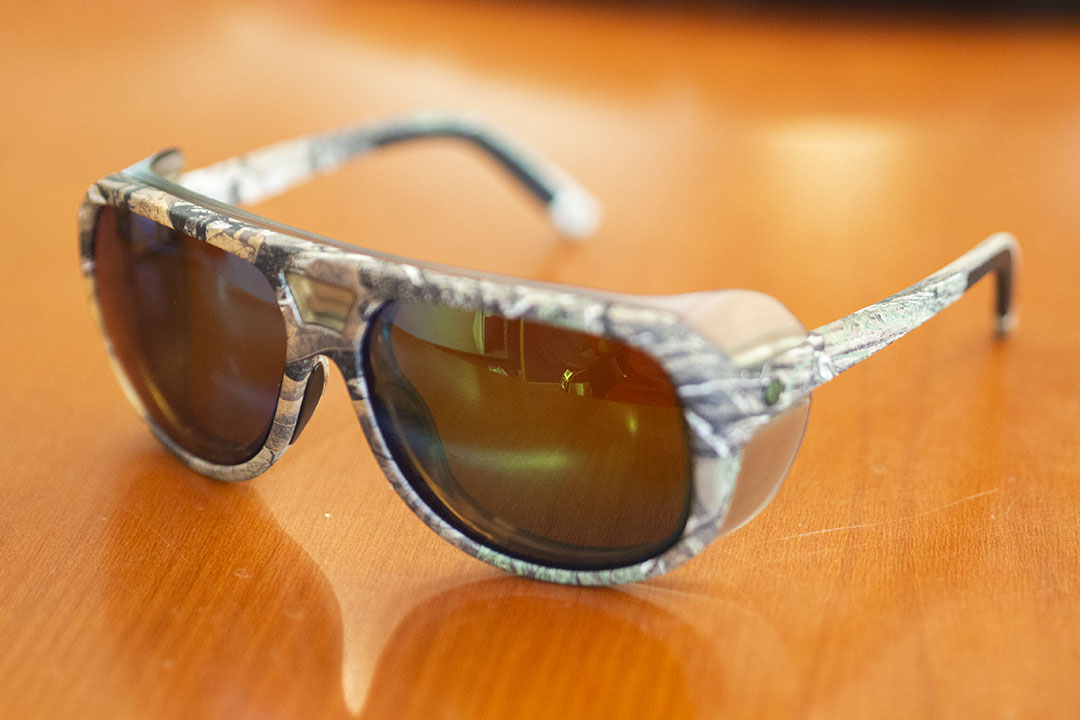 ■ELECTRIC
釣りにおいて、目を一日健康に保つことはとても大切なことなんです。
自分の視野が確保されていないと、どんなにいい環境でいいタックルを持って行っても、パフォーマンスを発揮出来ないと思うんです。
特にサイドバイザー付きのフレームをオススメしてますね。
隙間なく紫外線をガードし、目を守って常に最高のパフォーマンスで一日中釣りをさせてくれます。
釣りをしている時は釣れないストレス以外は感じたくないですもんね(^^)
Keeping your eyes healthy all day is very important in fishing.
If I don't have my own perspective, I don't think I can perform well no matter how good the environment is and how good the tackle is.
I especially recommend a frame with a side visor.
It protects your eyes from UV rays without any gaps and keeps you fishing all day long with the best performance.
When I'm fishing, I don't want to feel anything other than the stress I can't catch (^^)