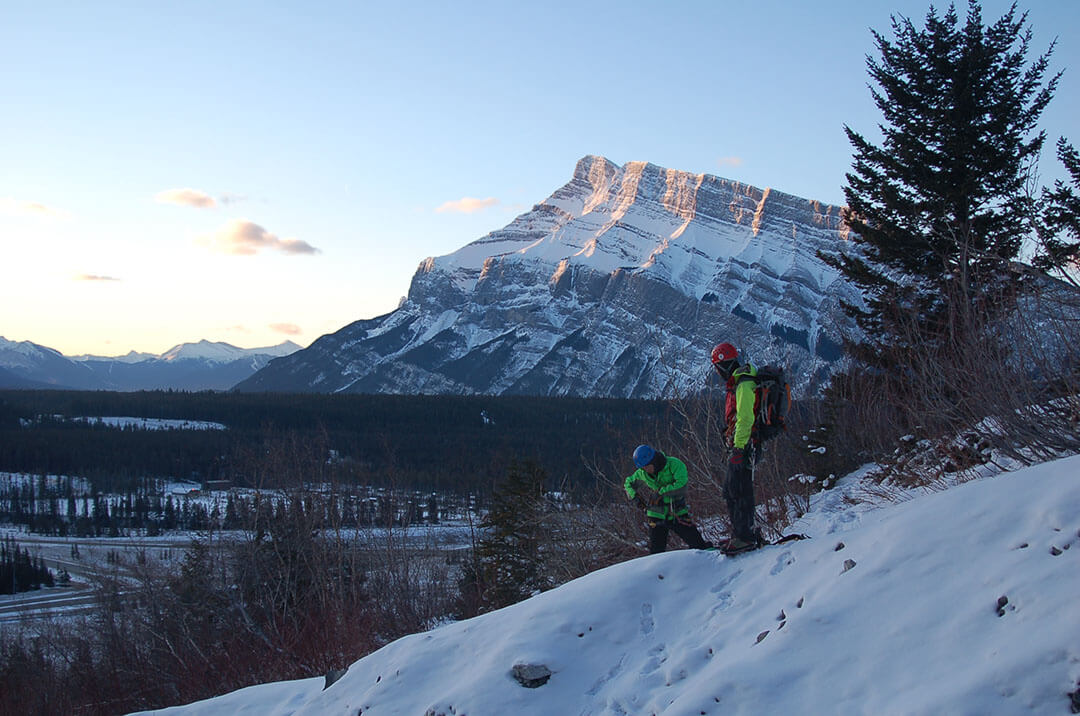 – 大学山岳部を経て、初の海外登山 –
慣れない道具を揃え、がむしゃらに手足を振り続けた2週間。
日々あらゆるものに試され続けたが、全てが新鮮であった。
――First overseas mountain climbing after going through the university mountaineering club ――
For two weeks, I kept waving my limbs with unfamiliar tools.
Every day I tried everything, but everything was fresh.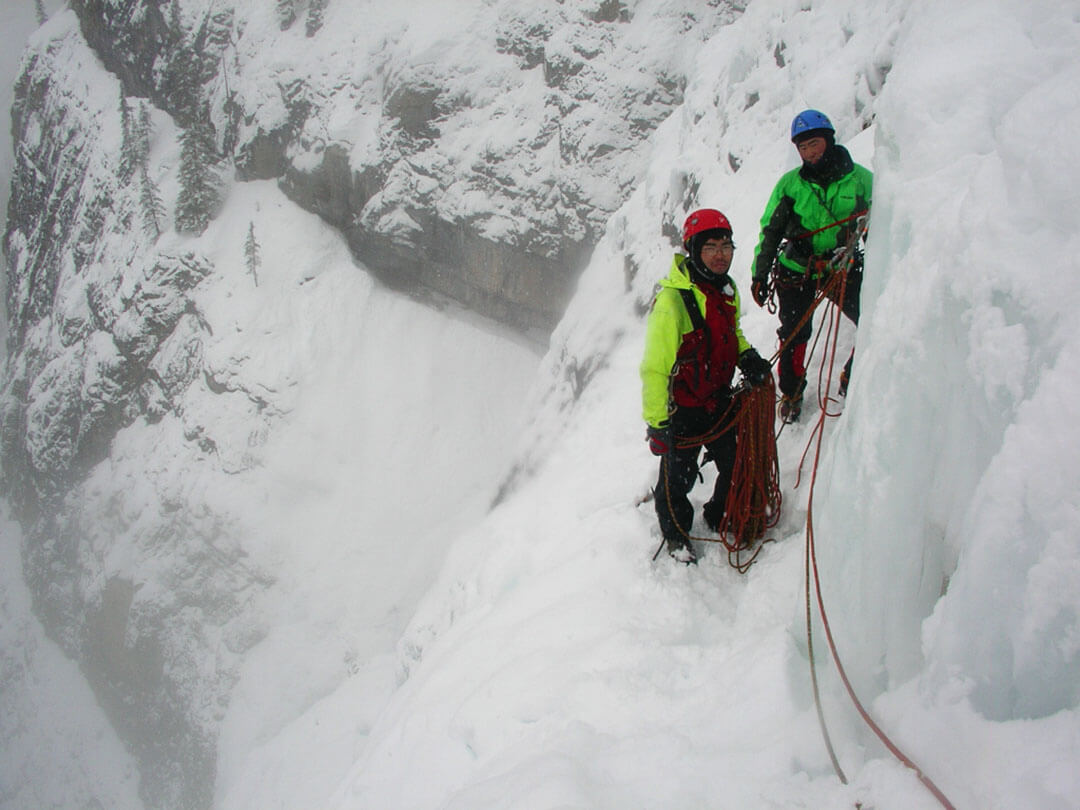 ウィーピングウォール。どこまでも垂直な氷。
Weeping wall. Vertical ice forever.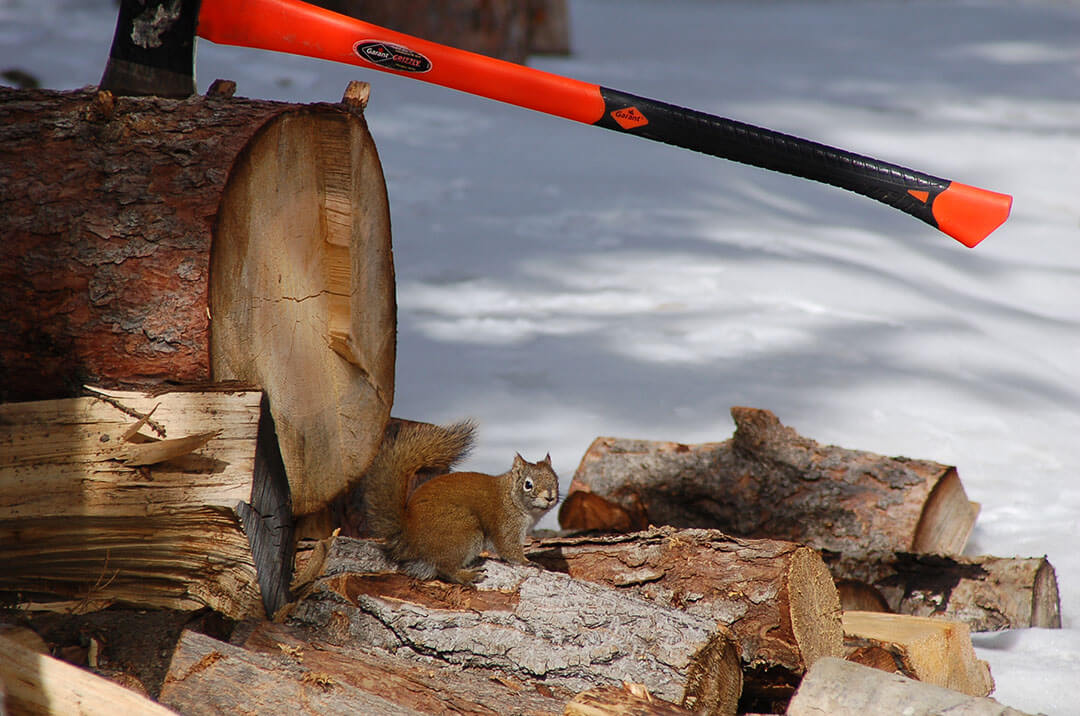 宿の前にて。看板娘のかわいい出迎え。
In front of the inn. A cute welcome of the signboard girl.
–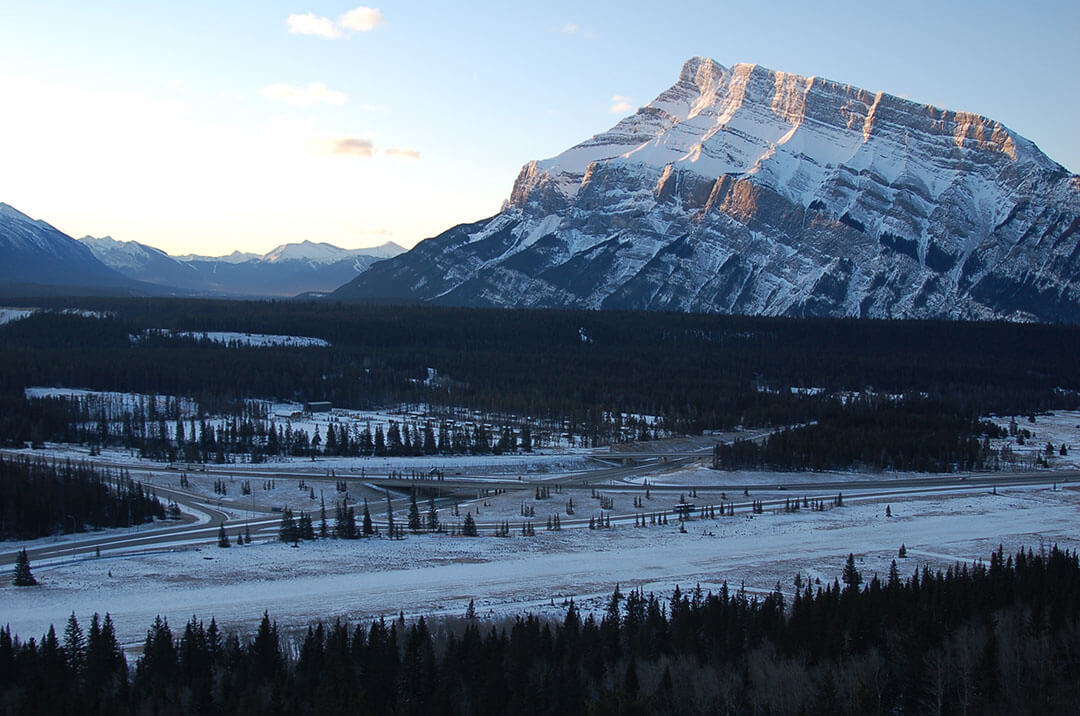 街中に聳える山。日本にはない風景。
A mountain towering in the city. A landscape not found in Japan.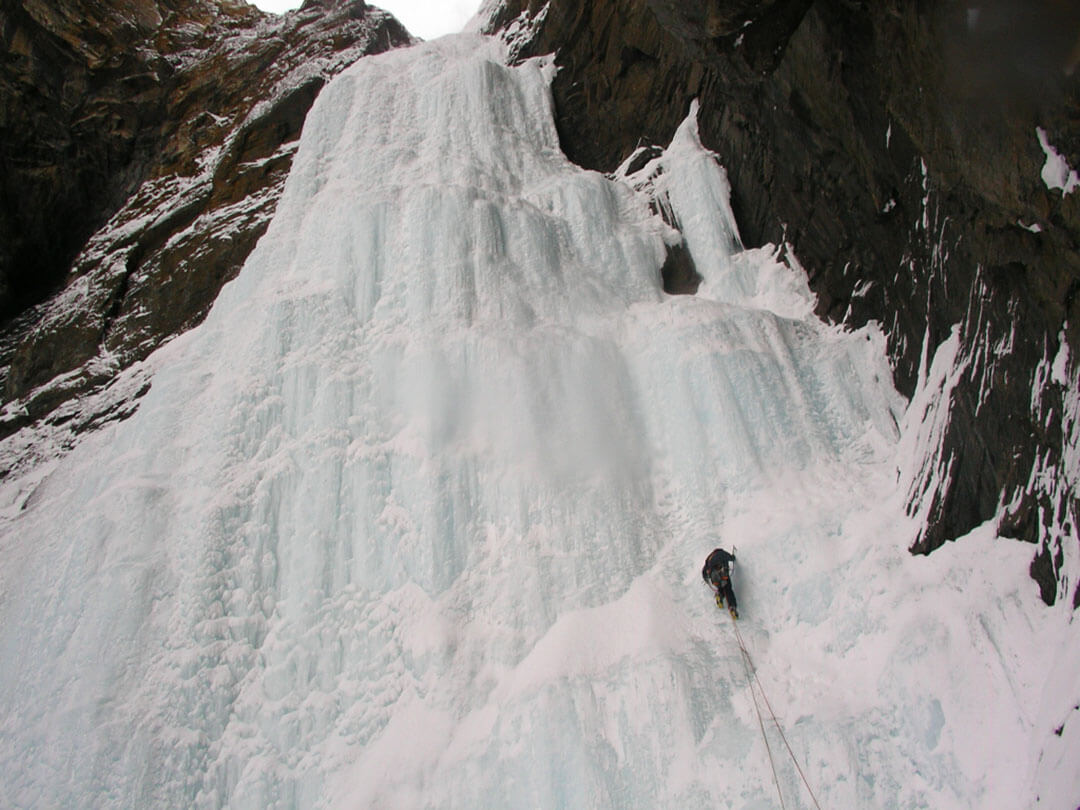 ポーラーサーカス上部。人が小さい。
The upper part of the polar circus. The person is small.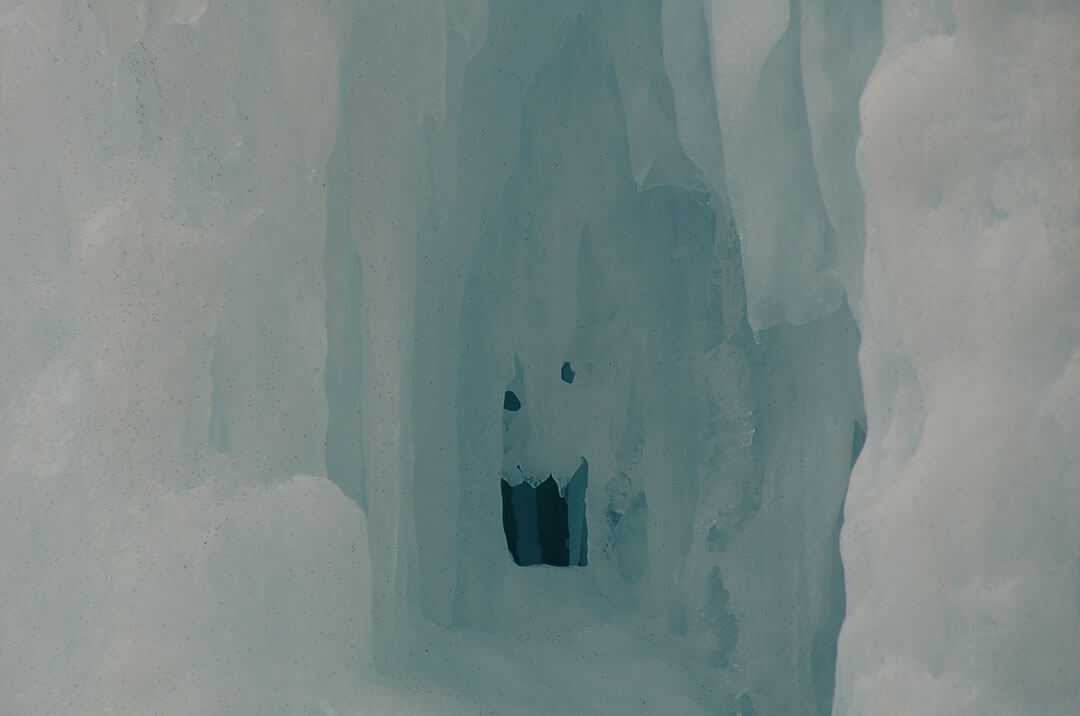 壁に空いた穴。ヘタクソな私をあざ笑う。
A hole in the wall. I ridicule me as a crap.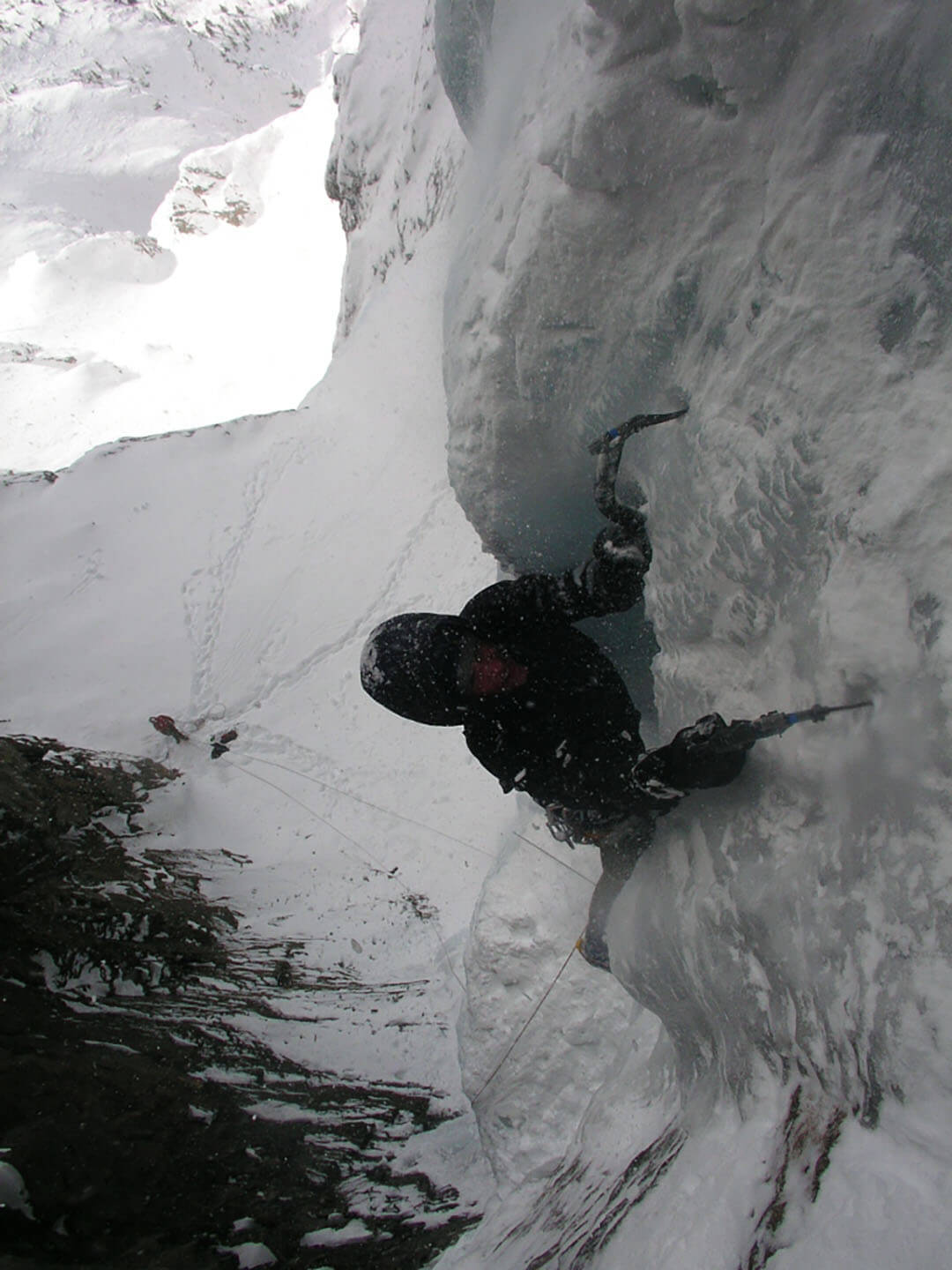 現地クライマー。道具も登り方も違う。
Local climber. The tools and climbing methods are different.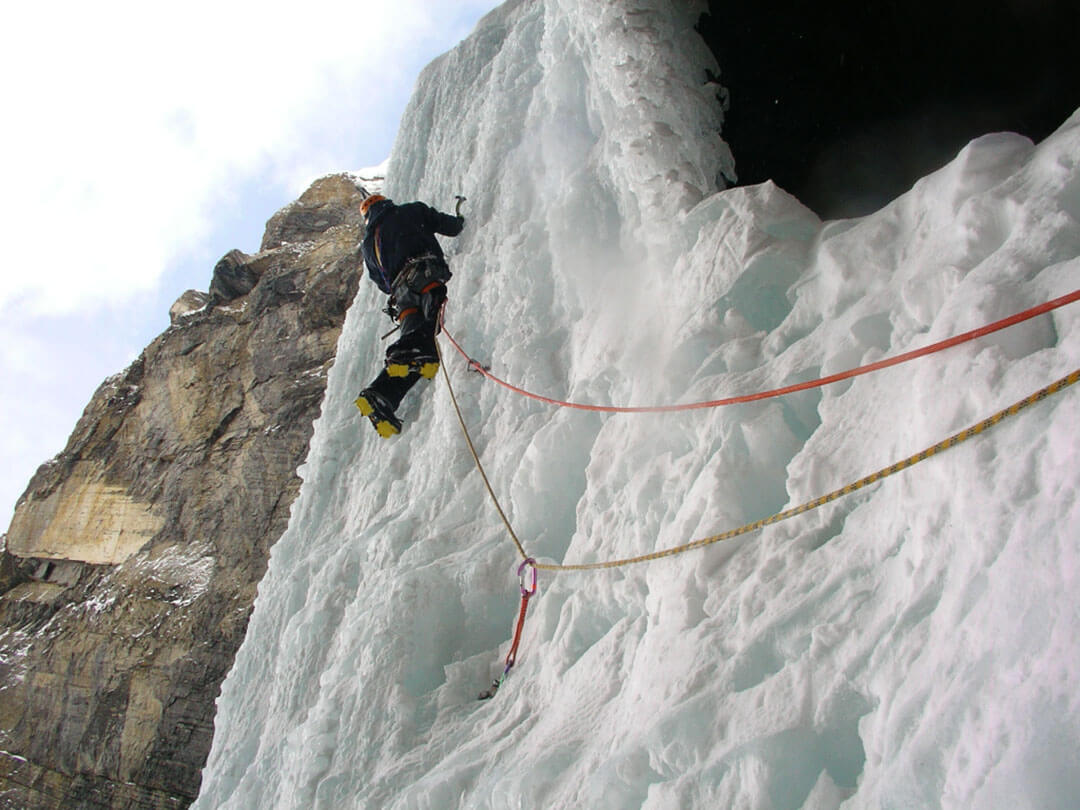 ポーラーサーカス核心部。降りしきるスノーシャワーに苦労した。
The core of the Polar Circus. I had a hard time getting off the snow shower.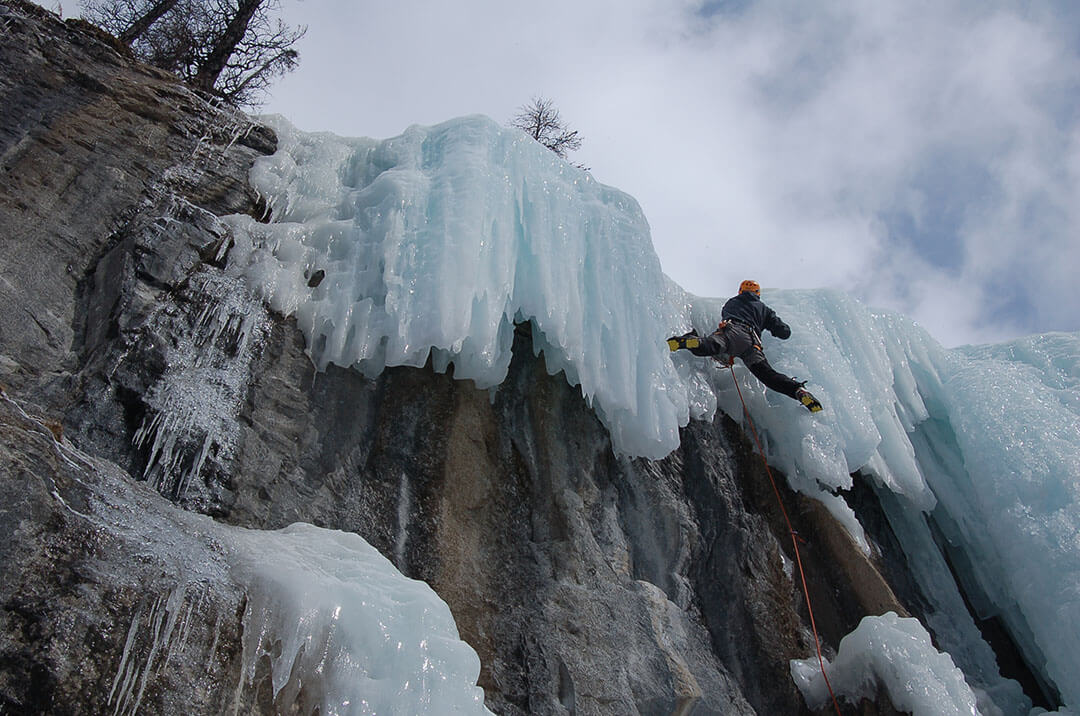 アイスクライミング練習場にて。ミックス帯を登る。
At the ice climbing practice area. Climb the mixed belt.