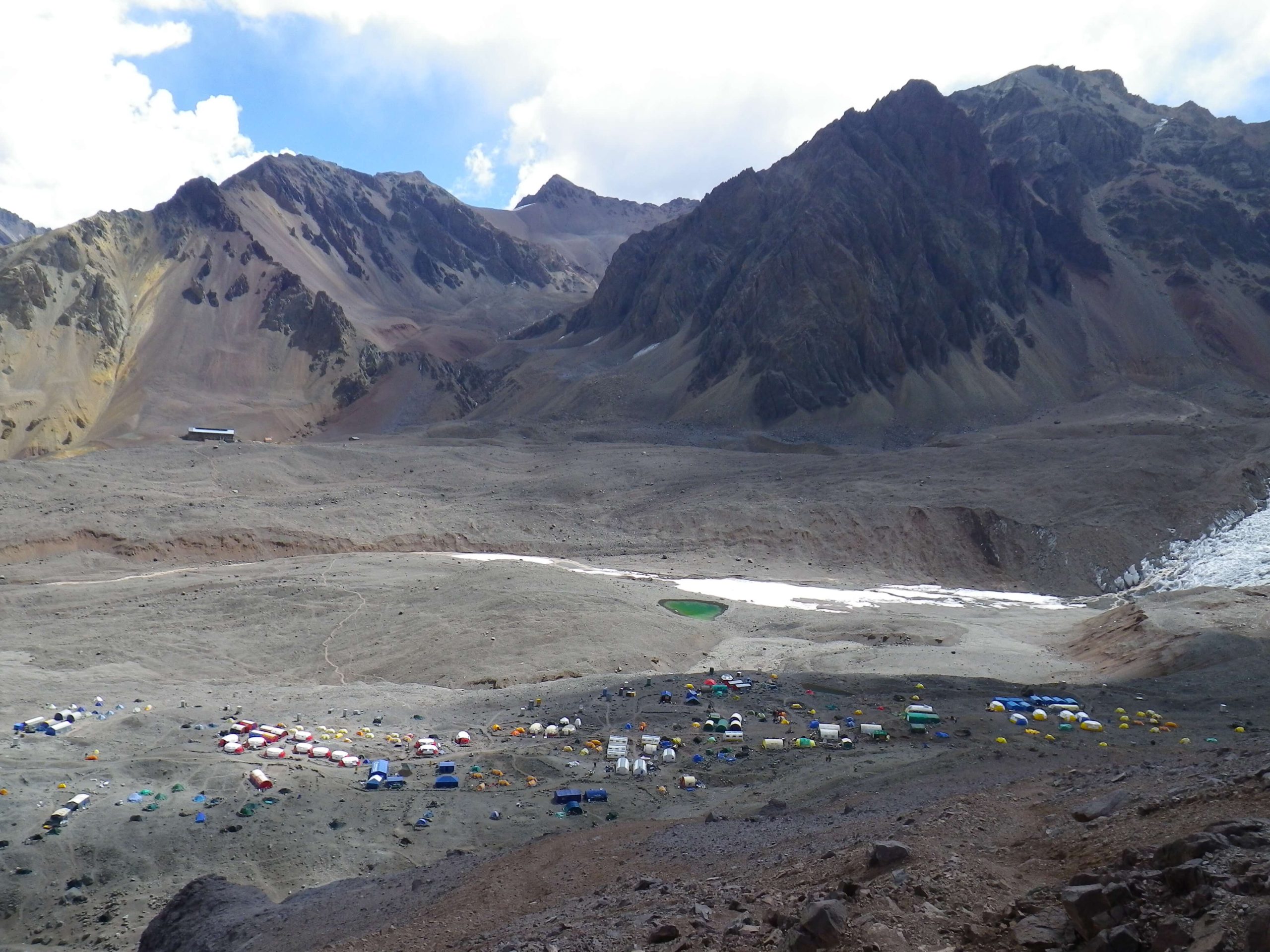 4,230m ベースキャンプ。登山者は雇った馬の会社の陣地にテントを張る。
4,230m Base camp. Climbers pitch their tents in the camp of a company of hired horses.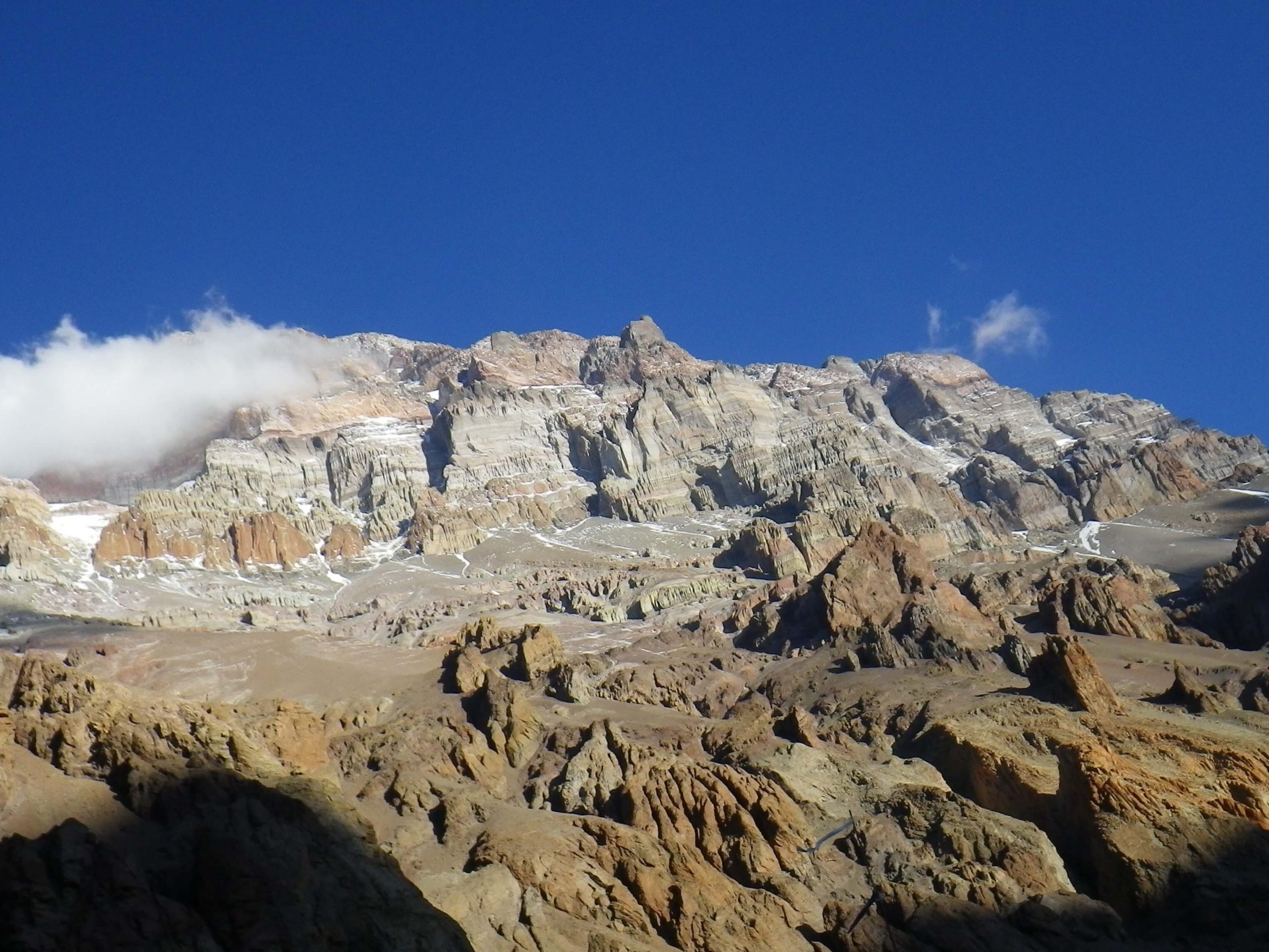 ベースキャンプより、Mt.Aconcague を見上げる。
Looking up at Mt. Aconcague from base camp.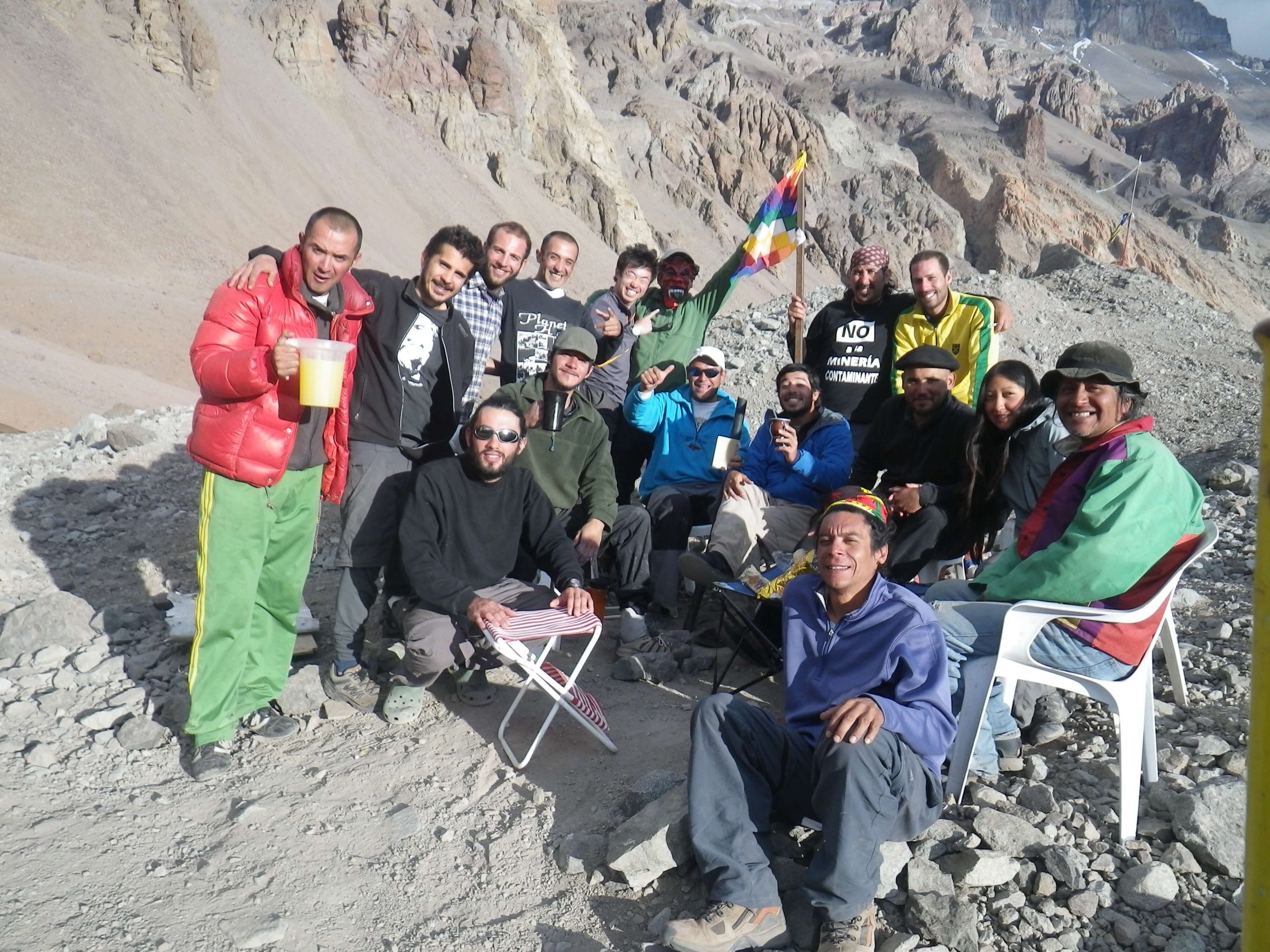 一人で来た私は、ポーター集団のテント場で生活をすることに。見ず知らずの日本人に、彼らは果てしなく友好的だった。
As I came alone, I had to live in a tent with a group of porters.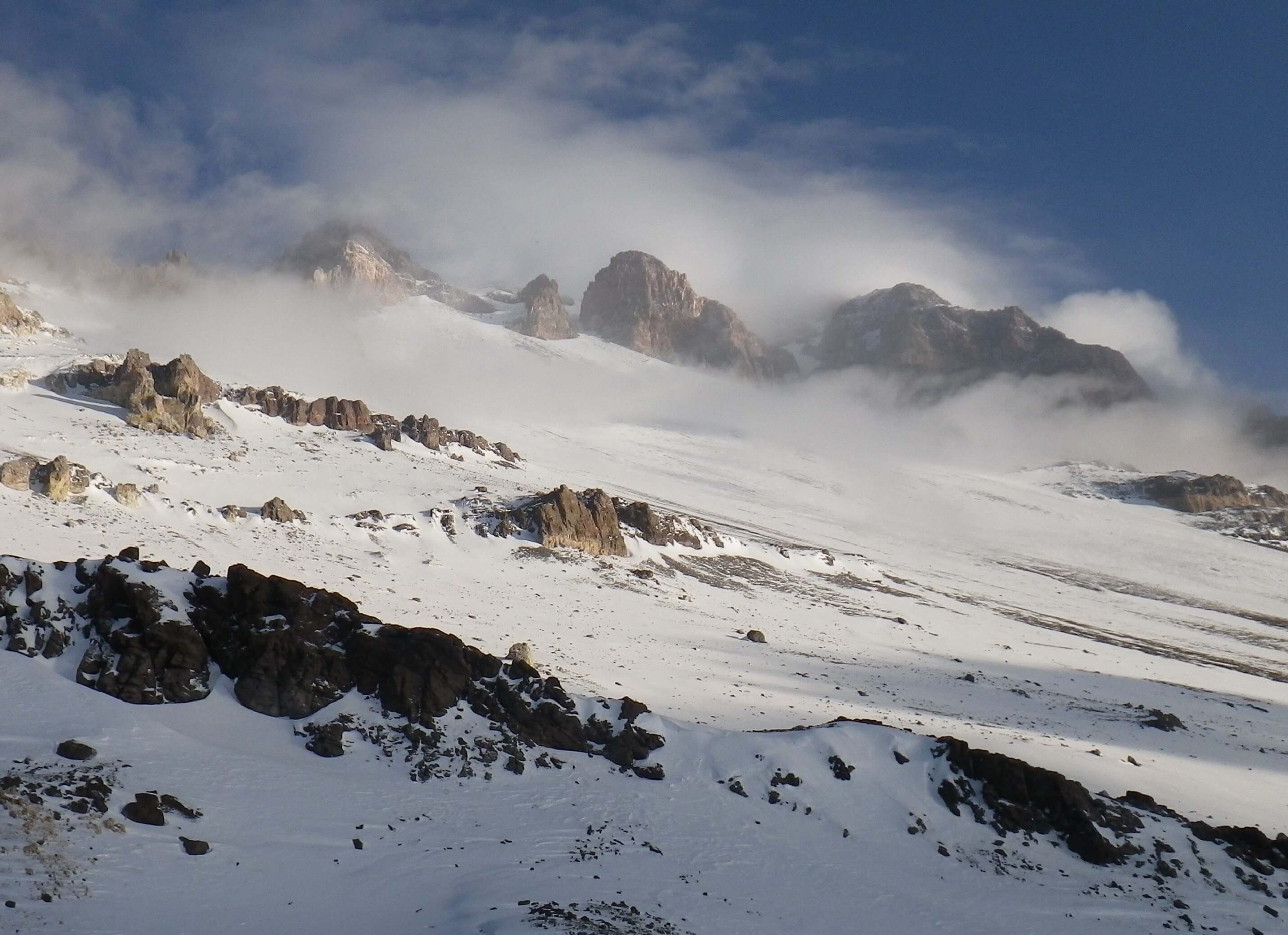 荒れる Mt.Aconcague。風はこの登山最大の難題。
Aconcague. Wind is the biggest challenge of this climb.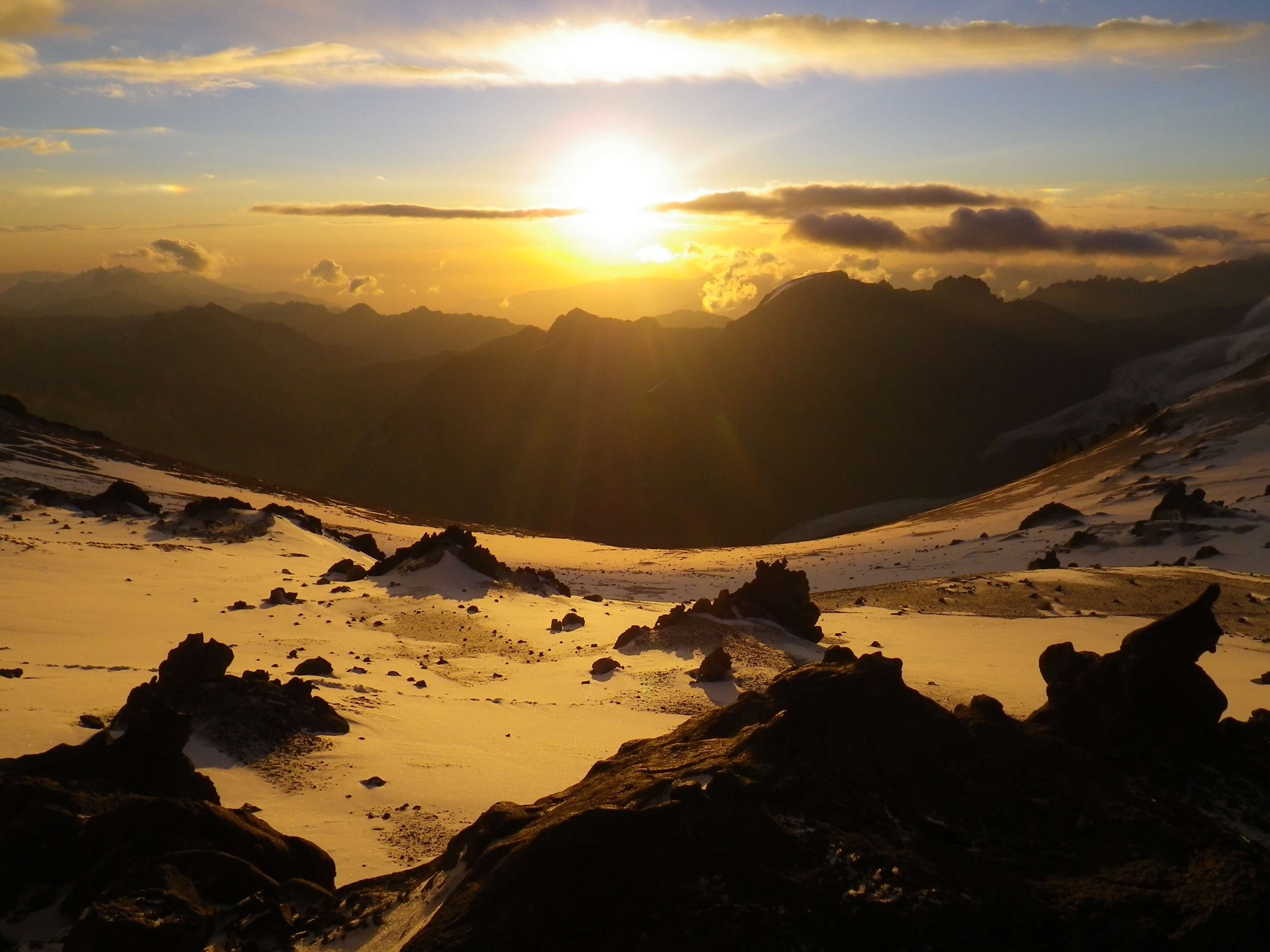 5,500m Nido de Condoresで見る夕焼け。
Sunset at 5,500m Nido de Condores.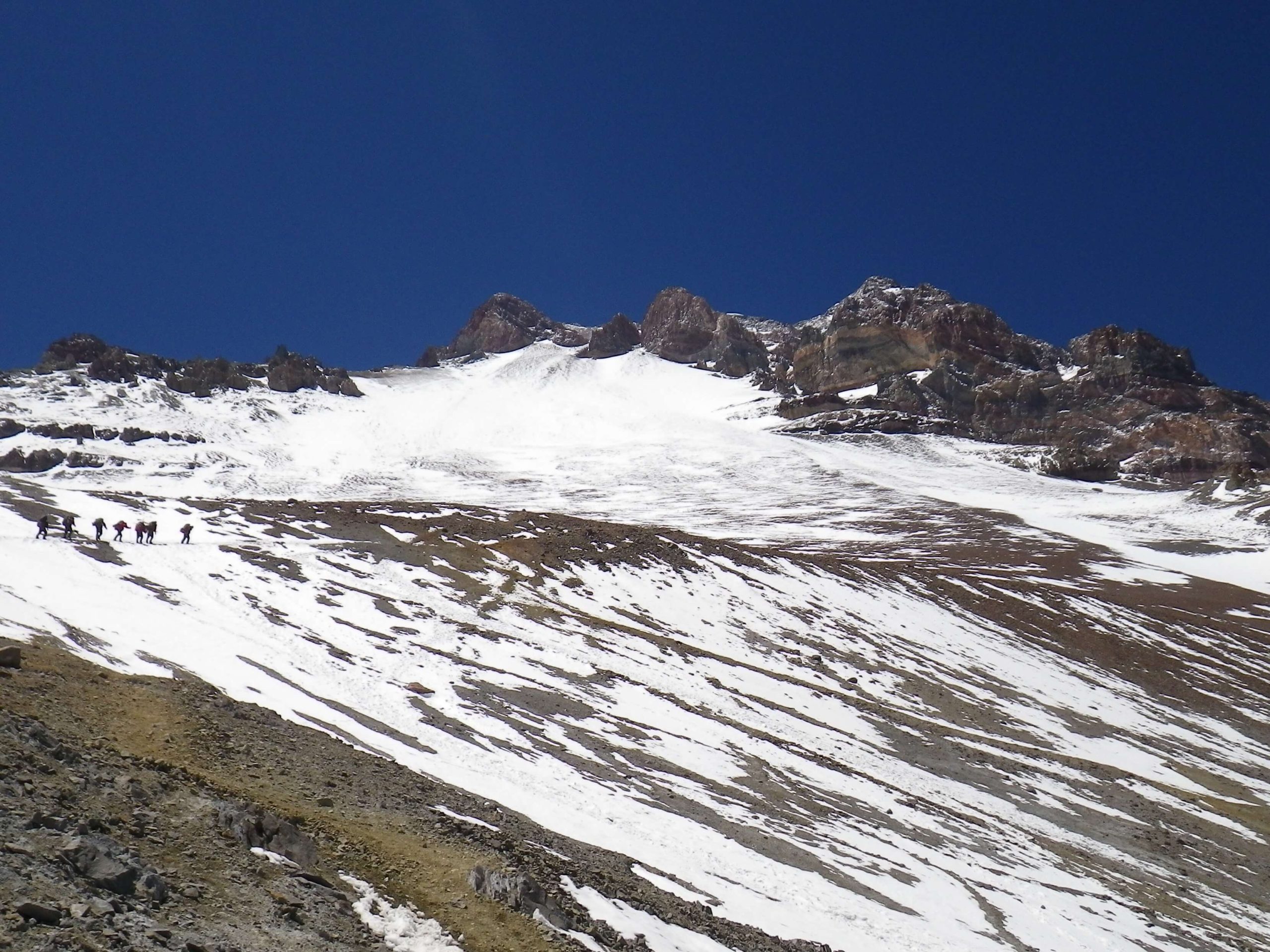 頂上へ。果てしない登り。
To the summit . The climb felt endless.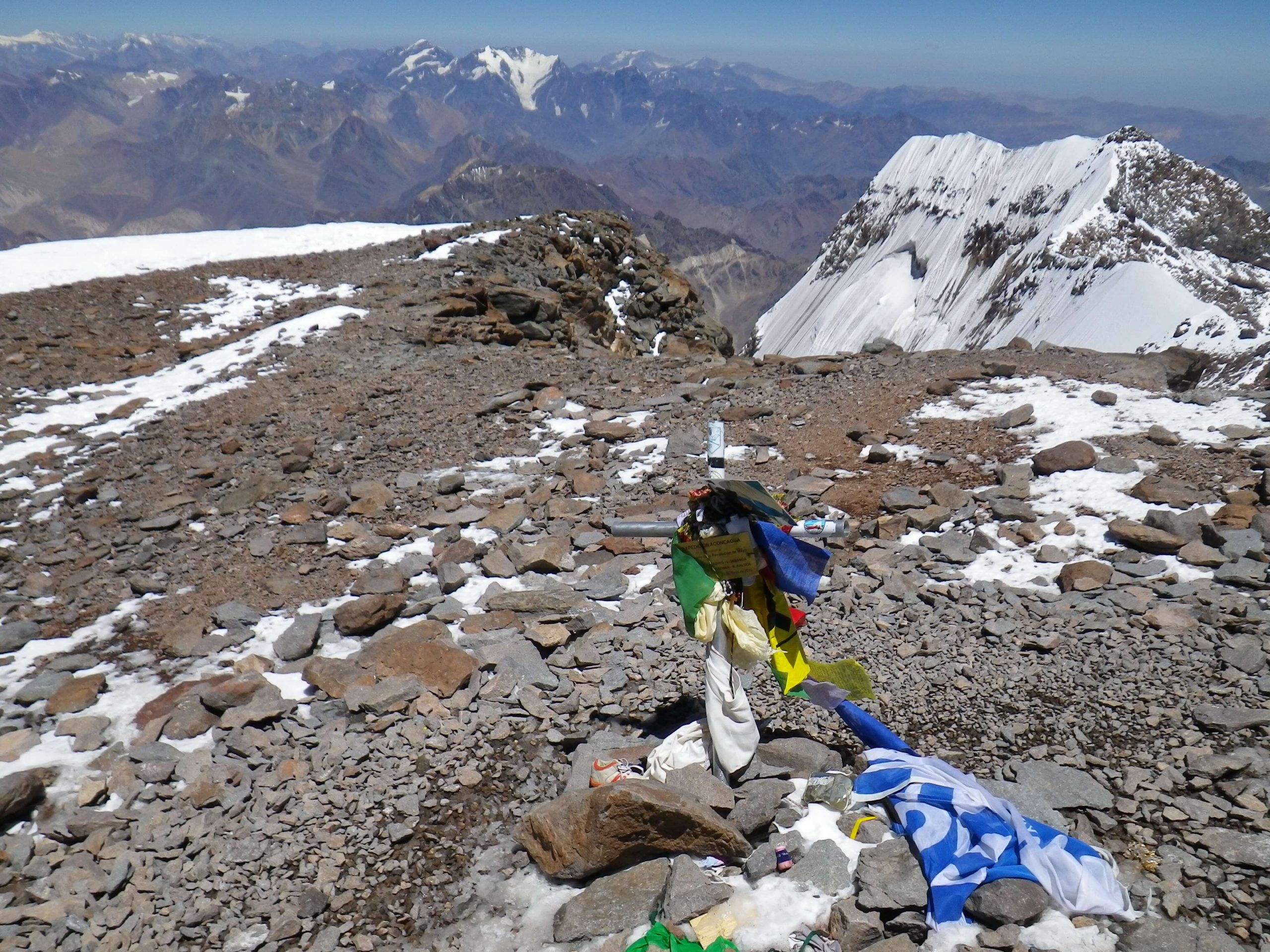 南米で一番高いところ。
The highest point in South America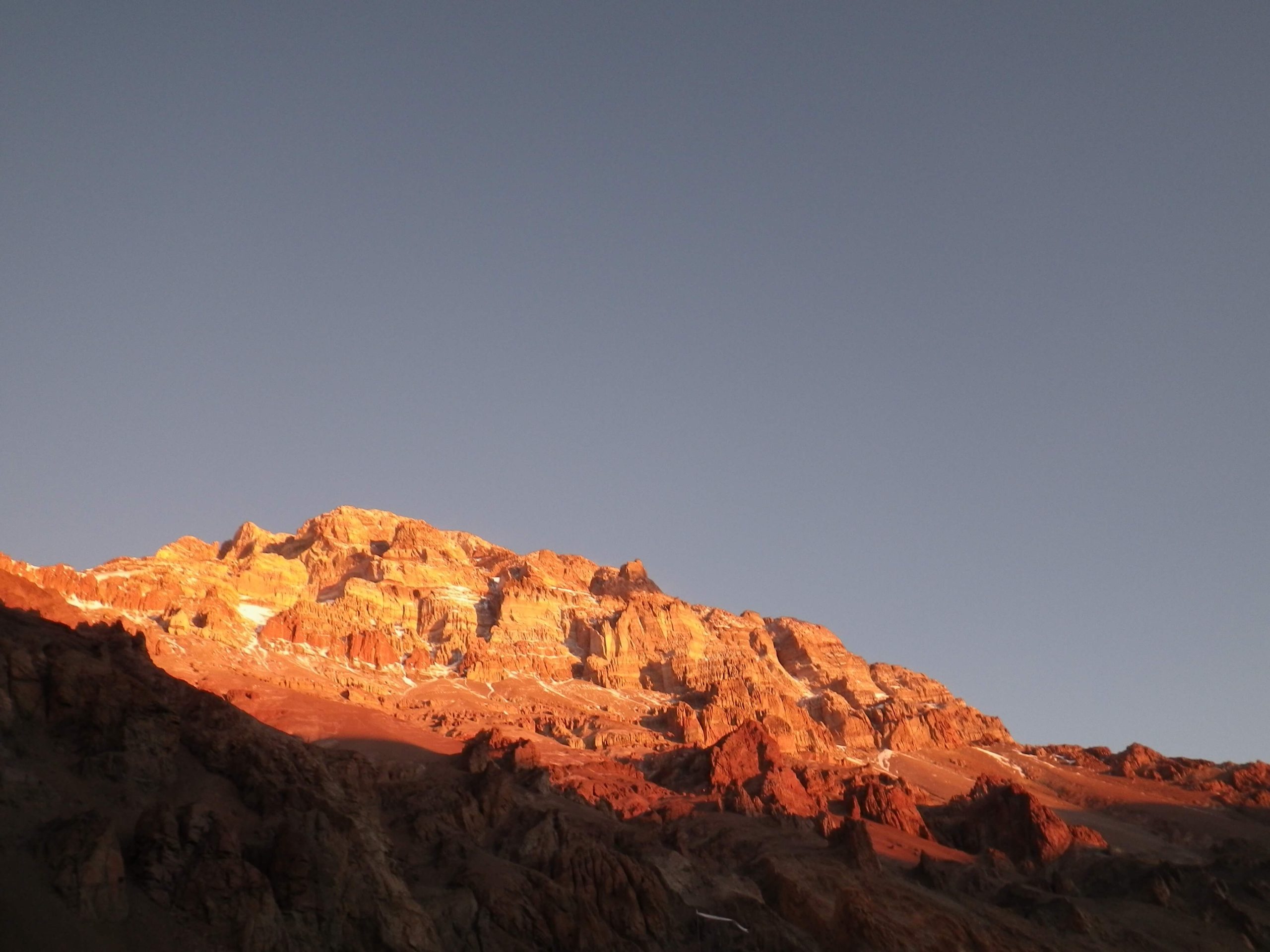 下山中、夕陽に染まるアコンカグアを振り返る。
Looking back at Aconcagua in the setting sun on the way down.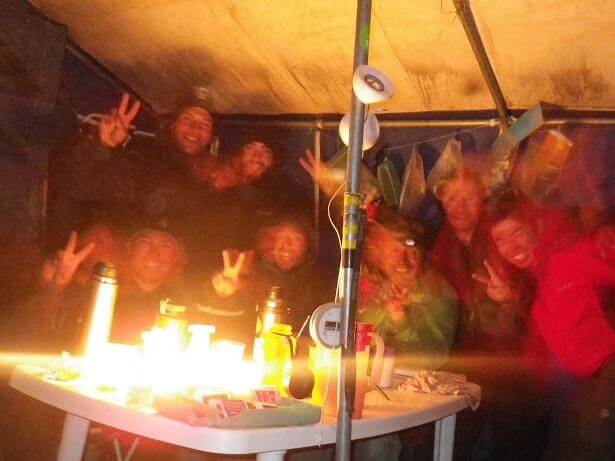 私の登頂を祝ってくれる親友たち。
My best friends congratulating me on my climb.
一人で何ができるのか。
それを探しに行き、単独で登頂。
ろくに言葉も通じない南米への一人旅は、陽気な人々の優しさに触れる旅であった。
地球の裏側で心が通った多くのAmigo(友)は、この旅の財産である。
What can I do by myself?
That's what I went to find out, and climbed the summit alone.
My solo trip to South America, where I could not speak a word of English , was a journey that brought me into contact with the kindness of cheerful people.
The many Amigo I met on the other side of the world are the assets of this trip.